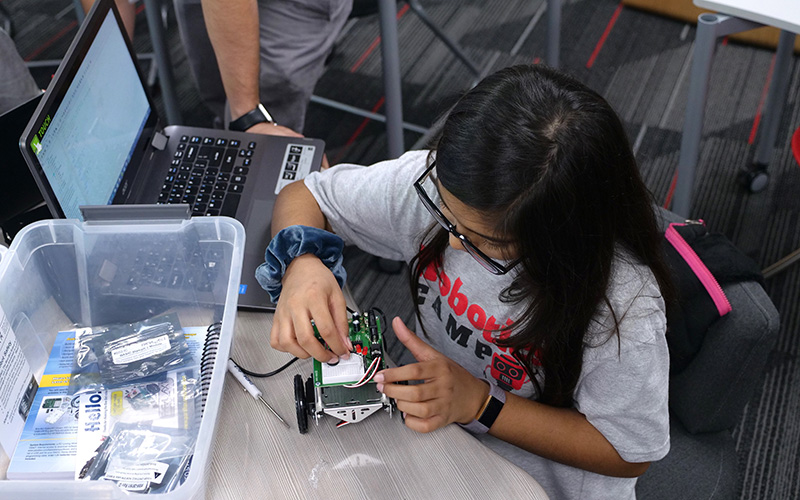 Get ready for an electrifying Summer experience like never before! The Coppell ISD Education Foundation (CEF) proudly presents the first-ever SUMMER Robotics Camp, tailor-made for incoming middle schoolers who are eager to take their STEM Robotics skills to the next level. 
This two-week course is packed with an incredible opportunity for students to learn how to design, build, program and control their very own robot using the state-of-the-art Lego Education's Spike Prime technology. Imagine being able to build a robot from scratch, program it to do your bidding, and watch it come to life right before your very eyes! 
But that's not all – students will be taught by lead instructors with decades of professional engineering experience. These experts will guide them through a hands-on journey of discovery, where they'll learn about motors, sensors, programming, and key presentation skills.  
It's a unique experience that they'll cherish for a lifetime! 
And the best part? The skills they learn can be put to the test at the FIRST Lego League Challenges the following year. Who knows, they might just emerge as the champions using their newly acquired skills! 
Don't miss out on this one-of-a-kind opportunity – join us this Summer for a robotics camp that will leave students buzzing with excitement! 
"The cost includes a $20 non-refundable processing fee. Refunds, minus the $20 processing fee, will be available until May 12th. No refunds will be given on or after May 12, 2023."